Kitchens
03/08/2012 | Post
---
The kitchen is often the heart of a home, and has come a long way in its design and function.  No longer just the room where food is prepared, the kitchen is now an official "hub" of the home; where the family congregates for meals and guests gather to visit.  The following kitchens are in Locati Architect-designed homes and are all fantastic spaces for the modern family to spend quality time.
This kitchen has beautiful lightly painted cabinets.  A unique feature is the "floating" upper cabinets above the island.  Lighting within the cabinets adds an additional sparkle to the room's ambiance.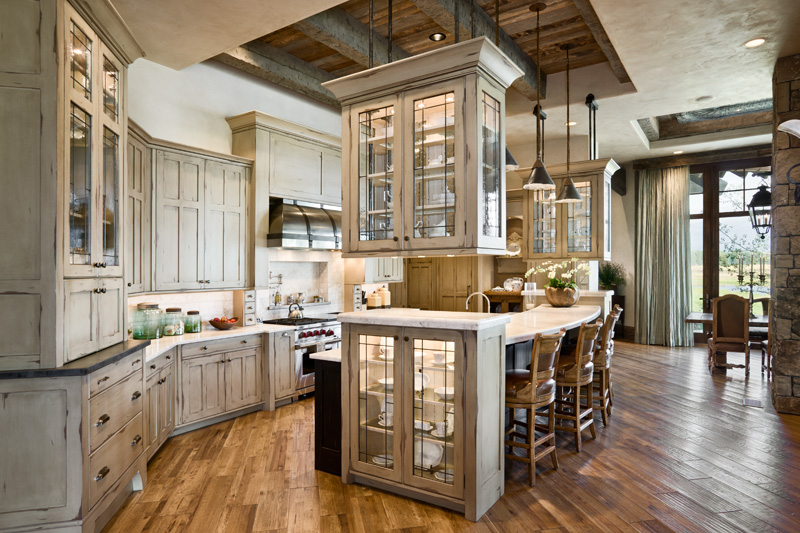 Wyoming Residence, Photo by Roger Wade Studio

A red tin ceiling adds a bold flavor to this kitchen– providing a traditional yet modern touch to this mountain home.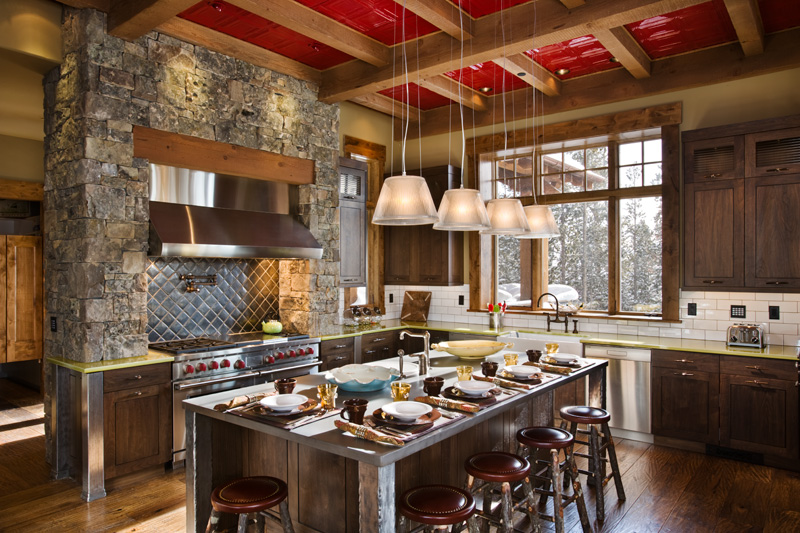 Beartrap Residence, Photo by Roger Wade Studio
The vent hood above the stove provides a bold, dramatic feature to this kitchen, adding to the formal feel of the space.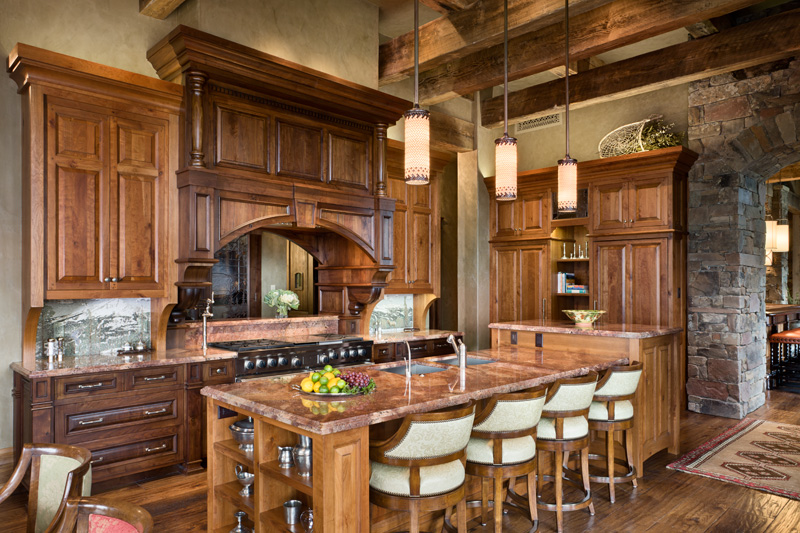 Quartz Residence, Photo by Roger Wade Studio
Minimalistic cabinetry and appliances in juxtaposition to the stone and timber features allow for a contemporary yet distinctly "mountain home" feel to this kitchen.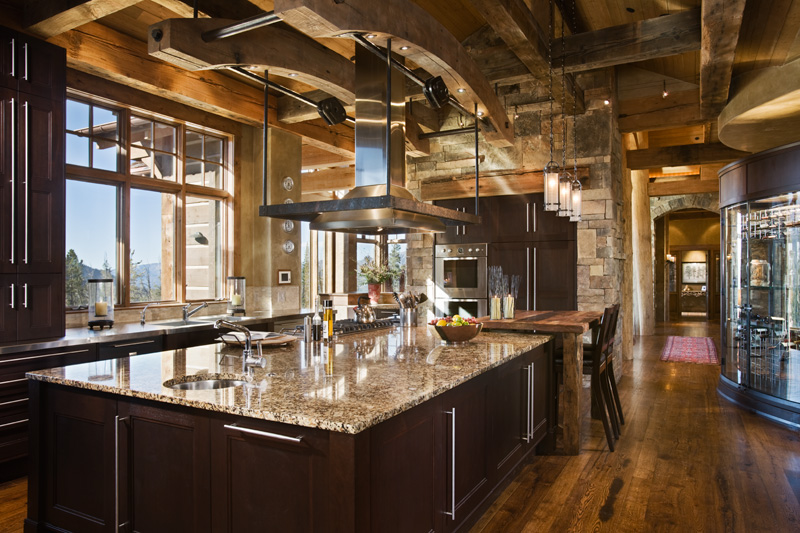 Andesite Residence, Photo by Roger Wade Studio
The stone fireplace, tile back splash, and light fixture give this lake home kitchen a whimsical and cozy feel.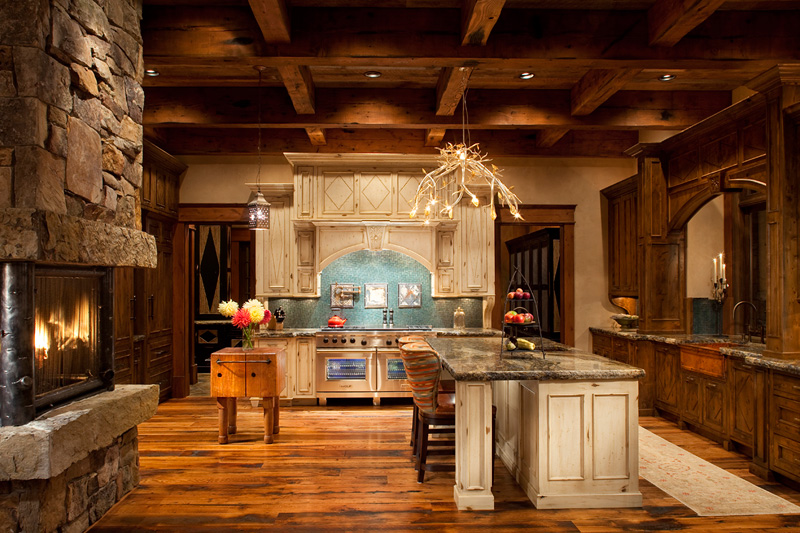 Whitefish Yacht Club Residence, Photo by Gibeon Photography
The impressive island provides ample seating space for meals and entertaining in this Jumpin' Jack Ranch kitchen.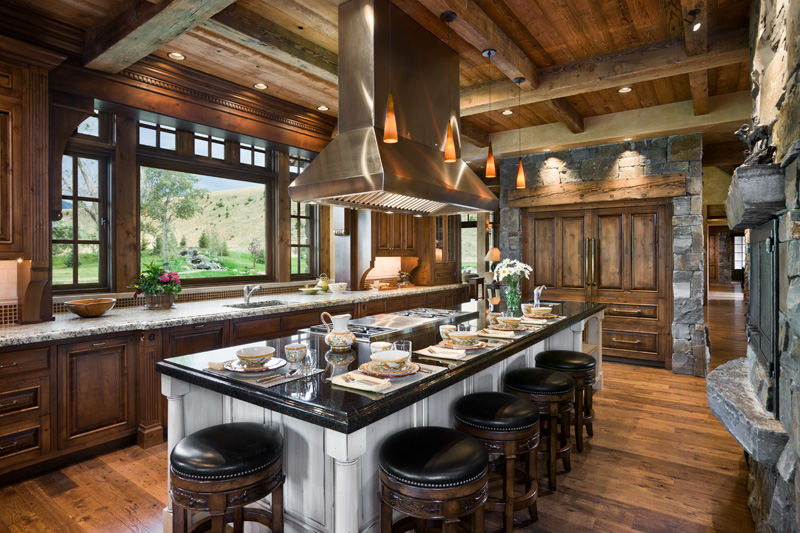 Jumpin' Jack Ranch, Photo by Roger Wade Studio
This bright kitchen features contemporary lighting and cabinetry for an updated mountain-home feel.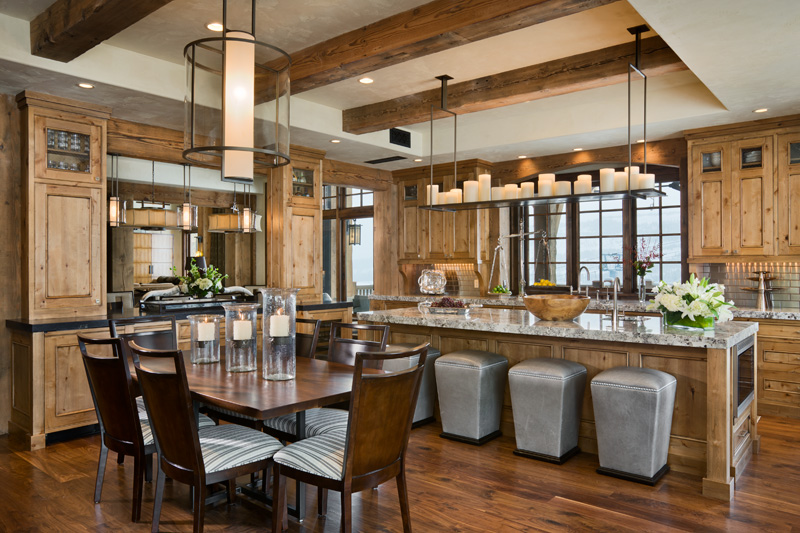 West Slopeside Chalet, Photo by Roger Wade Studio
A French country style is achieved in this Bozeman Residence kitchen.  Stone and timber accents are rustically elegant touches that contribute to a warm kitchen environment.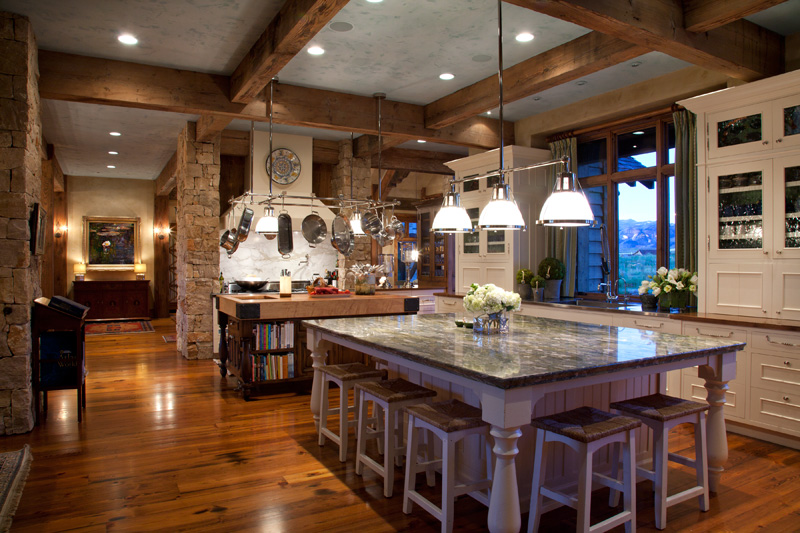 Bozeman Residence, Photo by Montana Panoramic